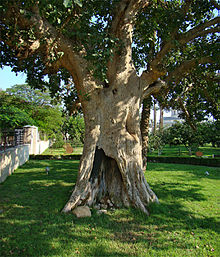 The Five Callings of Zacchaeus
Luk 19:1 And Jesus entered and passed through Jericho. :2 And, behold, there was a man named Zacchaeus, which was the chief among the publicans, and he was rich. :3 And he sought to see Jesus who he was; and could not for the press, because he was little of stature. :4 And he ran before, and climbed up into a sycomore tree to see him: for he was to pass that way. :5 And when Jesus came to the place, he looked up, and saw him, and said unto him, Zacchaeus, make haste, and come down; for to day I must abide at thy house.
:6 And he made haste, and came down, and received him joyfully. :7And when they saw it, they all murmured, saying, That he was gone to be guest with a man that is a sinner.
:8 And Zacchaeus stood, and said unto the Lord; Behold, Lord, the half of my goods I give to the poor; and if I have taken any thing from any man by false accusation, I restore him fourfold. :9 And Jesus said unto him, This day is salvation come to this house, forsomuch as he also is a son of Abraham. :10 For the Son of man is come to seek and to save that which was lost.
This is the story of an old, rich Jew, a publican, the chief tax-collector of Jericho, the lowest civilized point on earth. He learns that Jesus is passing through and is curious to view this one who has set all Israel on edge. Unable to see through the crowd because of his height, he scrambles ahead on the path to a sycamore tree to join the young men who have climbed up before him. He might well have used his reputation to secure the favored viewing position.
The congregation accompanying Jesus grows as it passes the viewing crowd. Zacchaeus is searching the group for one in a royal robe, regal clothing, wielding a golden staff or scepter, anything that would make Jesus stand out, but the Lord is adorned with a simple woven robe like the men around him.
From his viewing advantage on a large branch he scans the crowd trying to pick this sensation from the group passing beneath, when suddenly he hears his name: "Zacchaeus make haste and come down; for today I must abide at your house."
In our experience in the new birth, it's clear that Jesus sees us first. Before we have eyes capable of looking in his direction, he has already made notice of us.
Zaccheus is stunned. This Master of Israel knew his name. Where Zaccheus could not see Jesus, Jesus saw him. Jesus looked up and saw him. The tenor of the crowd must have changed instantly. They had been excited and joyful at the presence of Jesus and now, did they go quiet in disgust? The Messiah is walking with the common man and suddenly makes declaration he would reside with this rich sinner in Jericho.
Zaccheus' reputation would have been known throughout the region. He would have interacted with each of the citizens in his position as publican. He had, by his own admission enriched himself off the taxes of widows and tears of orphans. For Jesus to honor this man with his presence would have been a great letdown for the crowd.
There were probably others in the tree as well. Their names were not called. This was a personal calling to Zaccheus. Mat 22:14 For many are called, but few are chosen. We would not have chosen this man. Like Jacob of old, he's a scoundrel to our fleshly eyes, and not one we would think worthy of the Master's attention. Thank goodness for Isa 55:8 For my thoughts are not your thoughts, neither are your ways my ways, saith the LORD.
Christ is going to the home of one known for ruining lives. In the eyes of Jericho, Zacchaeus was a ravenous lion continually seeking prey, yet the Lord shows him great favor. We would think this action inconceivable, until we remember our horrible condition in Adam and how Christ favored us.
In the work of eternal salvation, Christ goes to where his people are. He went to the woman at the well, to the pool at Bethsaida, to the wild Gadarene, to the Damascus road and to the tree hosting Zacchaeus.
The symbolism is overwhelming. The ideal of the creator of the universe looking up to a sinner! Zacchaeus, the vilest of them all, in the lowest place on earth, in a sinful place, sitting in an exalted state, Christ tells to come down. Perched upon the branches of self-righteousness, firmly seated in the tree of sin and self-sufficiency, Christ says come down. It's an instant condemnation to works salvation.
Make haste. Once we see our condition and our sin, we are to make haste. Jesus instructs him to make haste, for there is no time to lose. Like Lot, and Paul, and others in danger, make haste.
Sometime before this visit, Zacchaeus had been called by the Spirit into life everlasting. As with all the elect, he was the unsuspecting recipient of an irresistible call, because his name was inscribed in the Lamb's book of life. Today, the keeper of that book issues a personal call, and a gospel call to service. With it, comes an abiding call. Today I must abide at your house.
Jesus doesn't say I should or I might or I will or I may or I would, but I must. This final call is permanent. Christ doesn't say he will stop and rest with Zacchaeus, refresh and move along his journey, but purposely says abide. Christ tabernacles with us.
Eze 37:27 My tabernacle also shall be with them: yea, I will be their God, and they shall be my people. And Jhn 14:22 Judas saith unto him, not Iscariot, Lord, how is it that thou wilt manifest thyself unto us, and not unto the world? :23 Jesus answered and said unto him, If a man love me, he will keep my words: and my Father will love him, and we will come unto him, and make our abode with him.
Christ's call to Zacchaeus is effectual, in that it bears fruit. "Half my goods I give to the poor, and if I have taken anything from any man by false accusation, I restore him fourfold."
What would have happened if Zacchaeus had stayed in the tree? We think in this scenario, it's not possible for him to have resisted the Lord, but if it were a gospel preacher making the call to him, he could have resisted. We rest in the finished work of Christ, assured that the eternal status of such a disobedient child does not change.
Zacchaeus joyfully received Jesus and is instantly motivated to do right in the eyes of his redeemer. He has indeed made hast to obey the call to serve the Lord. We should do likewise.
Irresistible Personal Gospel Abiding Effectual